Emergency Communications, Equipment, etc.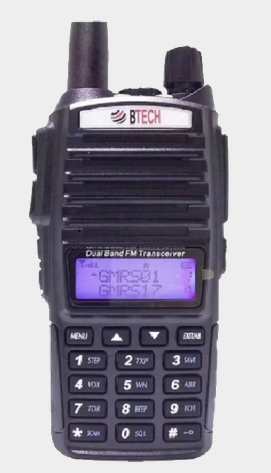 When an emergency occurs, you want to be as prepared as possible. Very often, the cellular networks are overwhelmed and useless, so you'll need other means. Other options would include anything which works, and might include CB, FRS, GMRS and Amateur (Ham) radios.
Regarding the needs of most people here, and since 1) CB channels might also be overwhelmed, 2) FRS is very short distance and 3) Amateur Radio requires specialized equipment and training; we will focus on how to get setup and use the GMRS services and set of frequencies.
To get started quickly, we'll present a quick outline of steps below, and then address more detail afterward.
Get a GMRS license ($35, no test and valid for 10 years).

Go to mygmrs.com for instructions.

1 license covers the whole family.

The application can be processed in a few days.

Get a radio.

At the very least, it must be GMRS, CHIRP, and Repeater capable.

GMRS frequencies are concrete, and typically, the description will indicate the radio covers them or in some way state the radio is "GMRS Compatible."

CHIRP is the programming software which runs on a PC and uses a cable from the computer to the radio.

To be "Repeater capable," the radio must be able to send any codes the repeater requires for access - typically something like "Repeater Capable" or "Repeater Friendly" will be in the description.

Other options for your radio to think about having, include:

Scanning capable

an extra-extended battery, for example: UV-5X 4-radio Package

the NOAA Weather channel

FM radio frequencies

If you buy a Baofeng, we can program it for you with CHIRP.

The Baofeng site: GMRS-V1 GMRS Radio (baofengtech.com)

Some sources: Walmart (Baofeng UV-5X/G Pair), Amazon (Baofeng UV-5R)

If you must cover a very long distance to a repeater or other operators with a

powerful radio, you might opt for the 50-watt maximum, non-handheld, base-type unit: Baofeng GMRS-50X1.

Program the radio.

Members of the Communications Committee can do this for you in 15 minutes.

Have the local GRMS frequencies and necessary repeater-access codes.

Use the radio.

Talk to your neighbors.

Talk to other nationals in your local community.

Listen, listen, listen…

Listen in on the local GRMS, on-air, net meetings.

This is the best way to learn how a 'net' works and how to learn and get practical experience in being a 'net' participant during an emergency.

Feel free to join in on the net whenever you're finally comfortable with the process.

It will only take a few meetings to get used to it, as it's not complicated.

Using a Repeater with GMRS.

At some point, for longer distance communication, you may have to use a repeater.

There are Free and Pay sites: typically, because of infrastructure costs, you pay a fee to obtain access to, and use of, a repeater.

Repeaters can cover up to 40 or more miles, depending on broadcast power, time of day, obstacles and frequencies used.

Watch a video about repeaters and GMRS use; there are many.

Here is a repeater in Rochester, NY: attica575.com

View other repeaters at mygmrs.com.
Explanations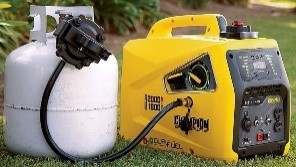 There are two ways of using radio, 1) just to listen to broadcasts and 2) to engage in two-way communications. A shortwave receiver and antenna can provide access to information all over the world. Having a CB rig might also be good for hearing what's going on; it can't hurt to have it for possible 2-way communications as well. FRS is the Family Radio Service; the radios are very inexpensive, but you're limited to a mile or so.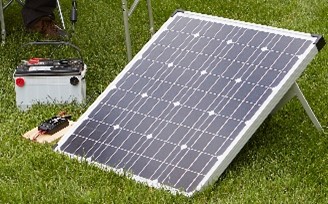 Having a radio is great, but having backup power to charge batteries is critical. Some sources to investigate are generators and solar panels. Generators can operate on propane and gasoline. Solar panels are easily available and getting cheaper and cheaper and, probably most importantly, they can last many decades and don't require another power source (like gasoline). There are also portable electric generators which can be hooked up to bicycles, windmills, water wheels, etc.

When it comes to any kind of radio, be aware there are many add ons, options, and modifications available. For instance, you could have the best radio, but a crappy antenna will limit communication, and possibly be unworkable. The "rubber duck" antenna, which comes with the Baofeng radio works fine, but you could screw it off and replace it with a cable which runs to a longer mobile antenna - even to a 60-foot antenna, when operating from your house. There are also tall, collapsible antennas which are mounted on a truck. If you're this committed to emergency communications, you could use this to make a long-distance, mobile-base station which could be driven into an area experiencing an emergency event.

Lastly, one of the very best ways to configure any radio setup, is to compare notes with your neighbors. Talk among yourselves and see what works for whom, in which circumstances. It's almost a guarantee – at this point in time –  whatever you're trying has probably been tried before. Most likely someone locally or available by an internet users' group, has been there, done it and can tell you how to quickly solve any problem.